Could You? Would You? Should You?
No, you didn't land in a Dr. Seuss story. These are just three questions anyone considering using the social media platform known as TikTok might be asking themselves. In this post, we're not talking just anyone, we're talking authors. But before we answer those Seussian questions, let's talk about what TikTok is.
Just about everyone has at least heard of the social media giants: Facebook, Twitter, Instagram, YouTube, and Pinterest. But there's a understandable chance you may not know about this new giant of social media because it was mainly geared toward kids up until about March of 2020. That's when pandemic-housebound bored adults "discovered" the video-creation based app for themselves… and promptly took over. Now, with an estimated one BILLION users, it is truly a social media giant.
The Lowdown
TikTok video makers (called "creators") create 7 to 60 second (for select creators, up to 3 minute) videos on just about anything imaginable. From comedy sketches to tutorials, acting and singing, lip synching… and on and on.
The Basic Steps of TikTok:
Download the app.
Create a user account (as you would on other social media apps). As an author intending on using the app to build your brand/presence/following, you'll want to use the same username across all social media accounts. (*I did not quite follow that recommendation for various reasons).
Sign up with either a "pro" account or "business" account for more capabilities. There are no fees to use the app or any of the services.
Create a video either within the app or on secondary recording platform (your cellphone camera is fine) then upload when satisfied with outcome.
There is, of course, much more to TikTok than the above. Understanding the algorithm, use of hashtags, trending sounds, etc. I highly recommend following @themrspetersen to learn all things TikTok (and social media marketing in general).
When I post videos relating to my "author life" I do so in a variety of ways. here are some that may be helpful to you.
The Upside of Using TikTok
It's yet another free platform to self-promote.
It allows a unique outlet for self expression.
It's fun and entertaining.
Huge opportunity to grow your fanbase
The Downside of Using TikTok
Exposing yourself to the "trolls" aka mean, nasty people with nothing better to do than insult strangers on the internet. You MUST have a thick skin for this app.
That's the only downside I can come up with. The easiest solution is delete and block them should they pop up in your comment section. Understand that, no matter what you do or how you do it, someone will always have a criticism about it. Don't let negative people have power over you. If you want to do this, but feel hesitant or lack the confidence, I highly recommend reading The Four Agreements.
Now, to answer those three questions. Should you? Heck, yes! I mean, why not? If your hurdle is that you don't want to show your face… you don't have to! Would you? Okay, I can't actually answer that one. Only you can. Could you? Of course, you can! The only things stopping you are lack of Tik Tok knowledge (easy to get) and confidence (takes practice and patience). The simple answer is, if you want to do it, do it.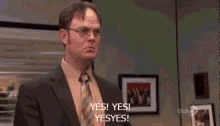 Tips For Success
Be consistent! Post one to three videos daily (you can schedule them ahead of time now)
Be patient. Growing a following rarely happens overnight (but it can). I started in July 2020 and as of this post have 38.4K followers. Whereas on Facebook, I've had an active author profile foe YEARS with only 928 followers.
Make good quality videos – good lighting (get yourself a ring light and thank me later)
Use relevant hashtags
Have FUN
Happy Tik Tokking! Have questions? Leave a comment!
Elsa Kurt is a multi-genre, traditionally & self-published author of over twenty-five books. She is also a speaker and creator of Path To Authorship, coaching for new and aspiring authors and CAPA Secretary. Thanks to her fabulous ADHD, she also designs several apparel lines, took up roller skating, and is pressuring her long-suffering husband for a fourth dog. For more tips, insights, and observations on the author's life, visit Elsa HERE. For all of Elsa's links, visit HERE.
Interested in becoming more involved with CAPA? We'd love to hear from you! Click HERE to contact us. Be sure to check out our upcoming events HERE, too!